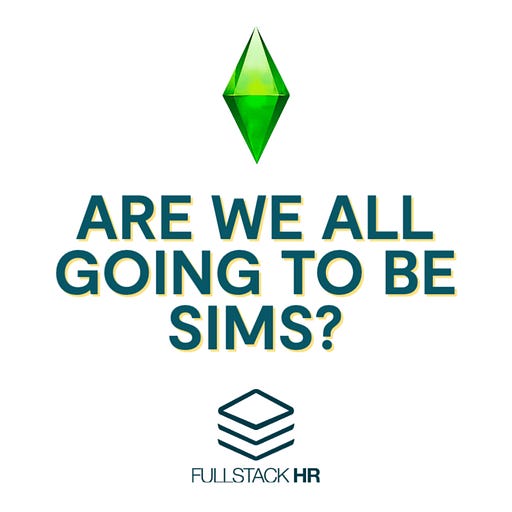 Feb 1, 2022 • 8M
Are we all going to be Sims?
Always discussing the full stack of HR. If you are remotely interested in how work will evolve over the upcoming years, this is the podcast for you.
Will the physical office be replaced by a digital one?

Alternatives to the physical office are popping up like mushrooms. In a very short time, I'vefound well over twenty companies, all of which launched in the last couple of years.

But is that the future?

Could you imagine sitting in a digital office instead of a physical one? Will we see more or less of this in the future?

I am trying to take an extremely pessimistic and an extremely optimistic look at the future in this article.